We are delighted that you may be considering an application for your child to join Highclare School. We are based at three separate locations: Highclare Preparatory School: Woodfield and Highclare Preparatory School: St Paul's, both in Sutton Coldfield – and both of which cater for pre-prep, infant and juniors – and Highclare Senior School in Erdington.
Parents are always welcome to visit, and you can make an appointment to tour the school and meet with our leadership team by contacting the Admissions Team on 0121 386 8218 or 0121 373 7400 or by emailing admissions@highclareschool.co.uk.
We welcome enquiries about admissions to all classes in the school, from pre-prep upwards at any time of the year, please use the link below.
The Highclare Journey
See below for the typical admission journeys for Reception, U3 (Year 7) and mid-year applicants or applicants to other year groups:
Reception Journey
U3 (Year 7) Journey
U3 (Year 7) Admissions Journey
Mid-Year and other year group Journey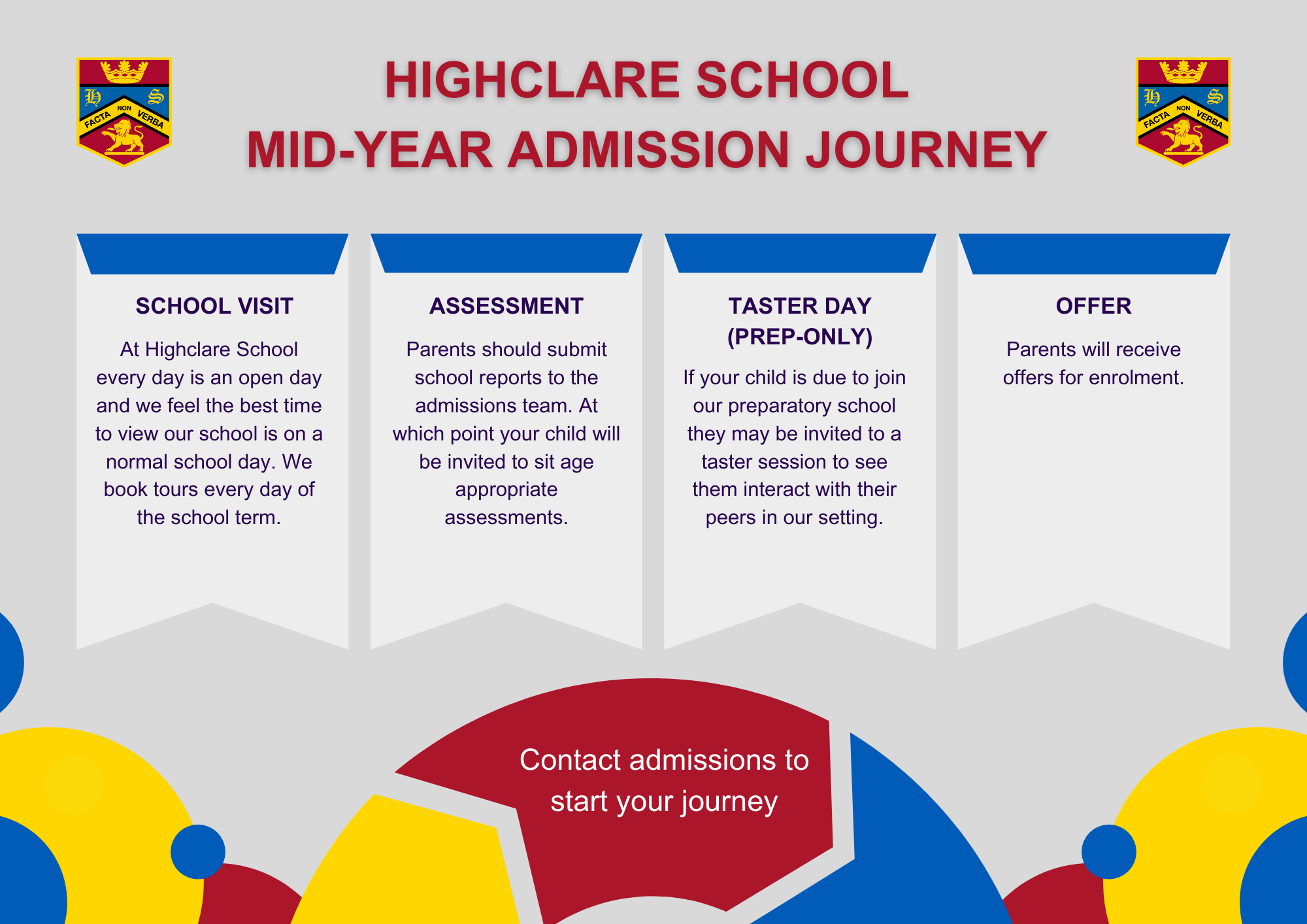 Admissions for all parts of the school are centralised and carried out by:
Mr J Light
Admissions and Communications Manager
Highclare School
10 Sutton Road
Erdington
Birmingham B23 6QL
Tel: 0121 386 8218 / 0121 373 7400
Email: admissions@highclareschool.co.uk
Please click below to view the Highclare School prospectus:
Please click below to view the Highclare Pre-Preparatory School prospectus: