On 27  November 2018,  A level law students visited Birmingham Magistrates Court and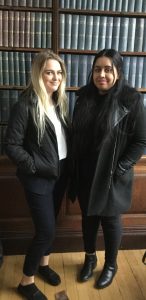 Crown Court.
The tour of the Magistrates Court included a visit to the courtroom from where defendants were sentenced to death and an opportunity to observe the legal roles that take part in legal trials .  It was an extremely interesting day , It was great to see law in action and brought our studies in the classroom to life.
A valuable insight into Law as a career.