Senior School pupils at Highclare School in Erdington are to have their very own 'Bake-Off' competition this term.   The competition was launched at a special assembly by the Head of Food & Nutrition, Mrs  A Cobbold.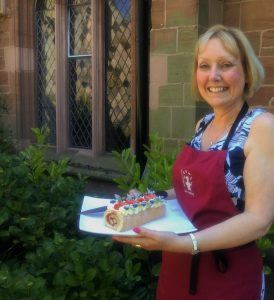 The 'Bake-Off' will take place in late June and will be organised as a House competition.  Pupils will compete for the prize of Bake-Off champion.
Mrs Angie Moore, Head of Senior School, said " We are looking forward to this exciting new challenge and the opportunity to showcase the excellent talents of our pupils"
More details will be available soon so get ready to Bake !
Highclare School is an Independent Day School for boys and girls aged 15 months to 18 years.  It is based on 3 separate sites within Sutton Coldfield and Erdington in the West Midlands.