Normal People – Sally Rooney
A young adult novel, Connell and Marianne grow up in the same small town in the west of Ireland, but the similarities end there. In school, Connell is popular and well-liked, while Marianne is a loner. But when the two strike up a conversation – awkward but electrifying – something life-changing begins.
Normal People is a story of mutual fascination, friendship and love. It takes us from that first conversation to the years beyond, in the company of two people who try to stay apart but find they can't.
Waterstones book of the year 2019.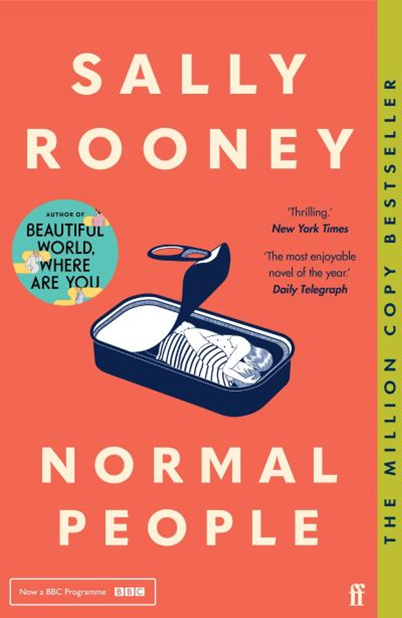 Frankenstein – Mary Shelley
Frankenstein, a gothic classic, is a superb blend of science fiction, mystery and thriller written by Mary Shelley.  It tells the story of a monster assembled by a scientist from parts of dead bodies.  The creature becomes a living breathing, articulate entity using electricity; it turns on its maker and the novel darkens into tragedy.
Although first published in 1818, Shelley's masterpiece still maintains a strong grip on the imagination and has been the inspiration for numerous horror movies, television and stage adaptations.