We are pleased to have launched the EcoSchools initiative here at Highclare Senior School.
EcoSchools is a charity involved in engaging young people in Environmental Education and action.
To earn EcoSchools Green Flag Accreditation we have committed to complete the seven step framework which includes setting up an EcoComittee, undertaking an Environmental Review of the school and designing and carrying out an Action Plan.
Here at Highclare we want to do our bit in ensuring our school is as sustainable as it can be.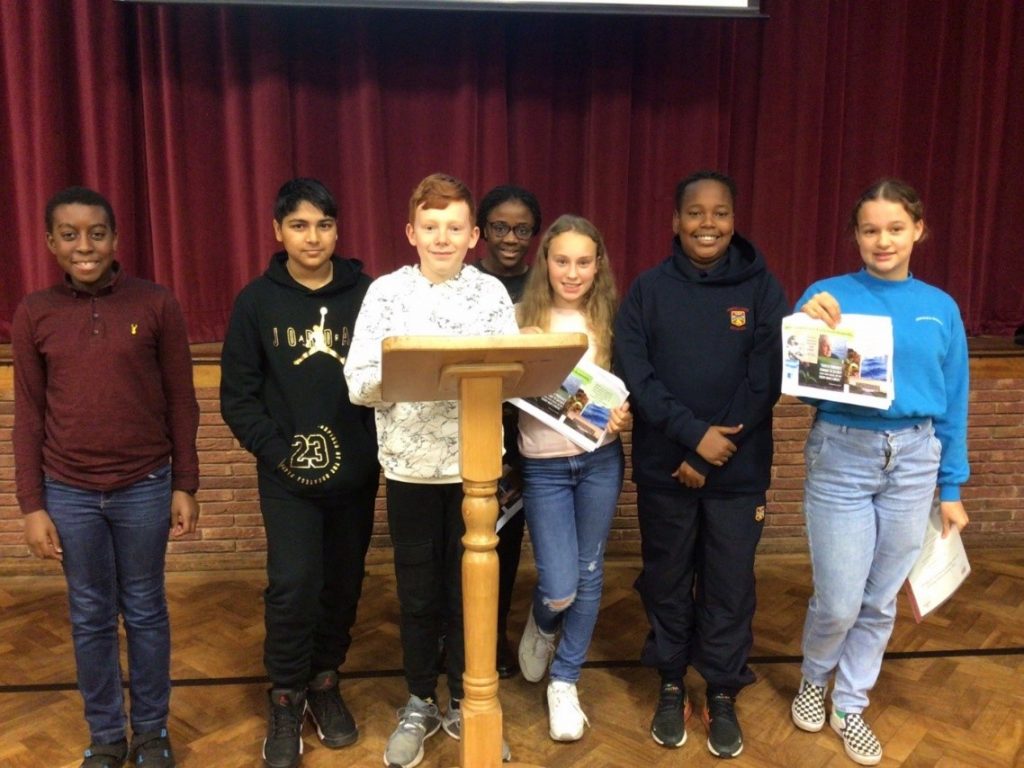 Our EcoCouncil launched the initiative with a whole school assembly just before half term. They informed the school community about the EcoReview they were undertaking and presented their initial findings.
The EcoCouncil have launched a House Competition to design an EcoCode for our community. Students are asked to consider what they can do in school to ensure we are an environmentally friendly community. A link to the criteria and some ideas for this competition can be found on the Assembly PowerPoint here
Entries can be submitted in person to Mrs Allen and Mrs Palmer by 30th November, or via email at C.Allen@Highclareschool.co.uk or can be submitted via submitting their work on the VLE task which has been sent to the whole school.