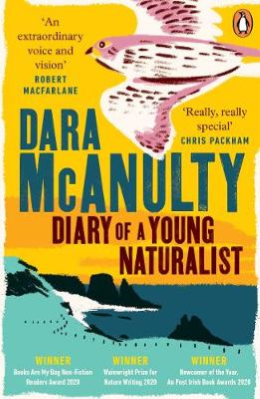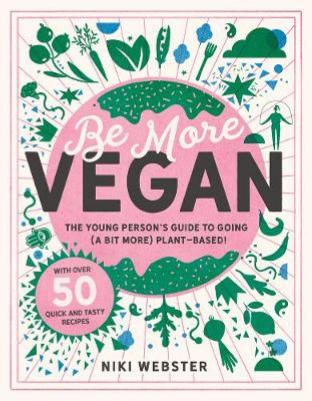 DIARY OF A YOUNG NATURALIST By Dara McAnulty
This teenage author is a naturalist, conservationist and activist from Northern Ireland. His knowledge of wildlife and nature is exceptional and his writing brings to life our essential connection with the natural world.
He recounts a year in the life of a highly gifted, autistic 15 year old, who, coping with the ups and downs of daily life, has learnt to understand and appreciate the significance of the natural world around him.
Winner of the Wainwright Prize for UK Nature Writing 2020 | Winner of the Books Are My Bag Readers Awards for Non-Fiction | Shortlisted for Waterstones Book of the Year 2020 | Longlisted for the Baillie Gifford Prize 2020
BE MORE VEGAN By Niki Webster
This is a good place to start for any teenager, who may be wanting to cut back on meat or dairy foods. The recipes are easy to follow with easy-to-find ingredients and will even appeal to the keenest carnivores in the family.   Delicious fruit smoothies, toast toppers and wholesome curries amongst its fifty quick and tasty recipes.