Good morning, Prep School family,
Welcome to Monday and the brand new month of February. I hope you all had a lovely weekend, even if the promised snow didn't arrive. My weekend was fine. I can't say anything exciting happened at all. The highlight (and I'm not even joking) was sorting out Mr Bennett's scarf drawer. It's beautiful now. Everything is folded correctly (yes, there is a correct way to fold a scarf) all sorted according to size, material, season and colour – you could have called me Monica (if you know, you know!). Other than this, I went on a walk, did some food shopping and caught up with the washing – and who said lockdown was dull! I sincerely hope that you did something a little more eventful than this.
The one bit of positive news from the weekend was that my dad had his first vaccine against Covid. This made me very happy as it hopefully signals the start of normality returning and it means I am one step closer to being able to give my dad a hug again. There was also the most spectacular sunrise on Sunday morning – I have attached a picture for you – you know how much I love a sunrise.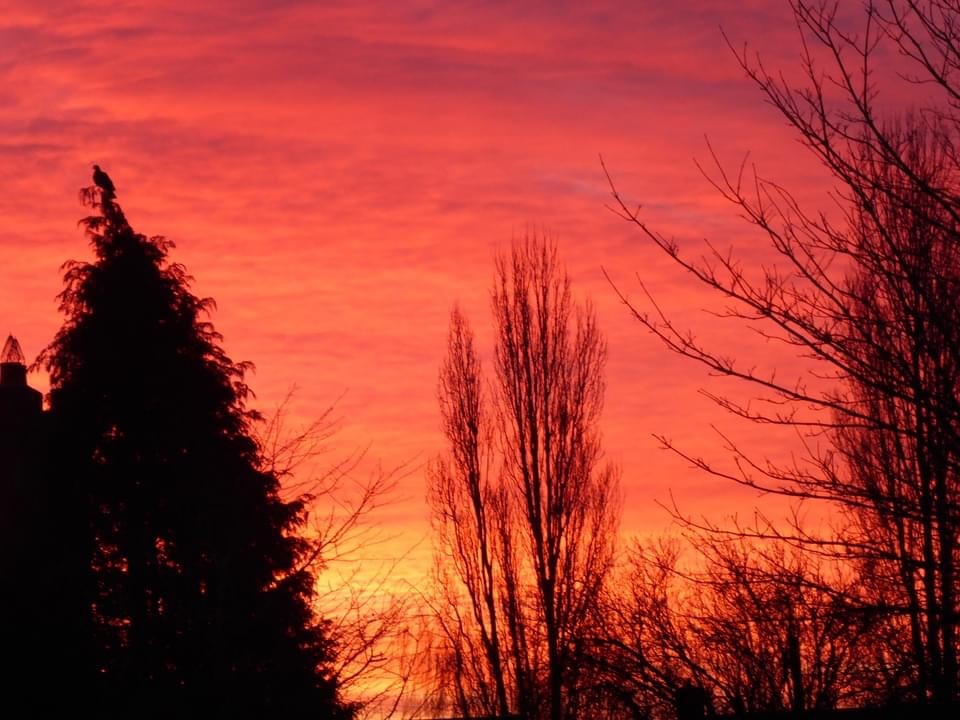 So this week is National Children's Mental Health Week. We will be having our very own Highclare Prep School 'Well-Being Week' next week (more exciting details to follow) but for this week, my Bulletin will focus on this theme. I am hoping to be able to share with you stories, pictures and quotes that focus purely on mental fitness. I do try to do this anyway, so hopefully you won't notice too much of a shift in content this week.
The theme this year for the week is Express Yourself. Expressing yourself is all about finding ways to share your feelings, thoughts, or ideas, through being creative. Being creative means many different things for many different people. For you, it could be through art, music, writing, dancing, drama, cooking or photography and doing activities that make you feel good. It doesn't matter if you are the only one who choose to express yourself in this way – this week is all about your mental well-being. I also don't think it just applies to children either (I know it's in the title) but actually, it is so important for us all, especially at the moment. So this week, I really want you to think about you and doing what makes you happy. I love taking photos – it makes me really happy. I have no idea why but it just does. So this week, I'll be taking more photos than ever and I'll try and share one with you each day. Today's is something that makes my drive to work far more exciting. . .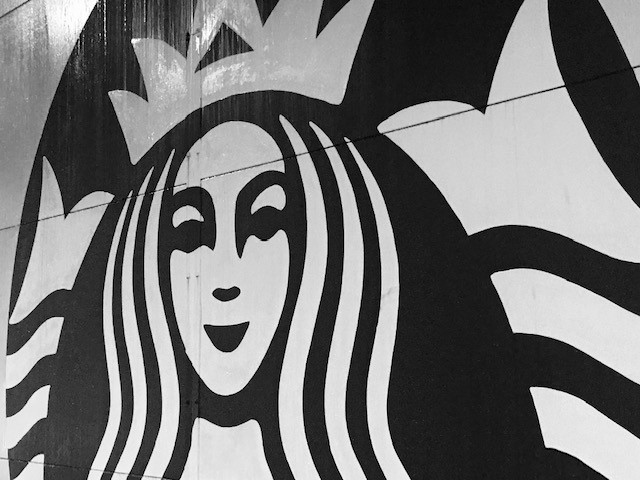 How are you expressing yourself? I'd love to know.
#ChildrensMentalHealthWeek #HighclarePrepSchoolfamily #Hereforyou #Hereforeachother #Expressyourself
Days of the year theme: Baked Alaska Day, World Read Aloud Day, Serpent Day, Decorating With Candy Day, Car Insurance Day and Ice-Cream for Breakfast Day (children you can thank me later for this one!)
Quote of the Day: "Look for something positive in each day, even if some days you have to look a little harder." – Anon.
Friendly February calendar task (this month's activities are based on friendship)
*Send someone a message to say how much they mean to you
TOP's weekly activity: Draw yourself as a super hero – what would your powers be? What would your costume look like? What would be your strength/weakness? What would your name be?
Life skill of the day: Water the house plants
Joke of the day:
What does a cloud wear under his raincoat?
Thunderwear!
Fact of the Day: Thanks to Aryan S – Yr 4P
There are more possible iterations of a game of chess than there are atoms in the known universe!
Sleeps til Santa: 326 days!
Three things I'm looking forward to today (thanks to Mrs Hinch for the inspiration): Can you try this each day? Remember, it focuses your mind on the positive and reminds us to show gratitude for things, no matter how small!
Today I am looking forward to: Being in school, garlic dough balls and a bath!
Have a marvellous day,
Stay safe,
Mrs Bennett