Dear Children and young people,
Happy Friday!
I hope this finds you well and that you manage to turn off a bit this weekend and enjoy yourselves. I hope you are managing to meet some of your friends (socially distanced of course) and that you are not feeling too tired after all your hard work this week. I've been hearing great things from your teachers so keep it up – not long to go now until the holidays!
I'm looking forward to seeing our L5 and L6 pupils in school for some mornings over the next couple of weeks – it will be so good to be back at the Abbey again, if only for a short while.
This awful weather hasn't really helped much has it? After all the wonderful warm weather we had in April and May, we are all missing the sunshine. My tan is beginning to fade and I've had to revert to wearing my warm coat again – let's hope that the sun returns over the weekend and we can get out and about again without being soaked! My hair is bad enough at the moment without it being fuzzy as well (which happens to my hair when it gets rained on).
I've been wondering what to write about today and then I discovered that It was on this day, 12th June 1942, that Anne Frank received her famous diary as a 13th birthday present from her parents – a month before the family had to go into hiding in the annexe in Amsterdam. This diary became very important to Anne as it helped her pass the time during those long days when the family had to remain as quiet as mice to avoid being discovered. I know that there is no real comparison to what Anne and her family and friends went through during their time in the annexe and afterwards and what we are going through during lockdown, but I know many of you have been feeling sad and anxious from time to time during these long and seemingly endless days – I know I have.
Anne's family had to go into hiding because they were Jewish and, when Anne's sister, Margot, received a letter ordering her to report to a work camp in Germany in July 1942, her father, Otto Frank decided that the family needed to 'disappear' and quickly if they were to stand any chance of avoiding deportation to a work camp. The family therefore went into hiding on 6th July 1942 in an attic flat behind Otto's business in Amsterdam which Anne was later to refer to as 'the secret annexe'. When they went into hiding, the family left clues to the effect that they had left for Switzerland (a neutral country during the war) in order to fool the Nazis.
At first the annexe must have seemed quite cosy for the family of four, however, a week after they had gone into hiding, the Franks were joined by Otto's friend and business partner, Hermann van Pels, his wife Auguste and their son, Peter. The Pels were also Jewish and in peril of their lives as many Jewish people were in Europe during those terrible times. The families relied solely on some of Otto's employees, especially his secretary Miep Gies, who risked their own lives to hide the family and provide food for them. They were in social isolation and Miep's selfless kindness of heart and generosity of spirit must have seemed like a thing of wonder to them. Miep put her own life at risk on a daily basis to support the family, bring them food and provisions and, most importantly, news from the outside world.
The door to the annexe was hidden behind a movable bookcase and during the working day, the families had to stay silent – hardly daring to move at all – in case their hiding place was discovered. The small attic annexe became even more crowded when the families were joined in the November of 1942 by yet another Jewish fugitive, Fritz Pfeffer.
Life in this small confined annexe was extremely difficult for the eight people who were now living there. They lived in constant fear of being discovered and could not go outside at all. They relied on Miep for everything – what a brave and wonderful woman! I can't imagine how terrified they must all have been at times and how restless and trapped the young people (Anne and Peter) in particular, must have felt during their long months of isolation from the world that they knew and loved. However, Anne had a beautiful and ever positive nature and believed that people were inherently good as you will see from this extract from her diary: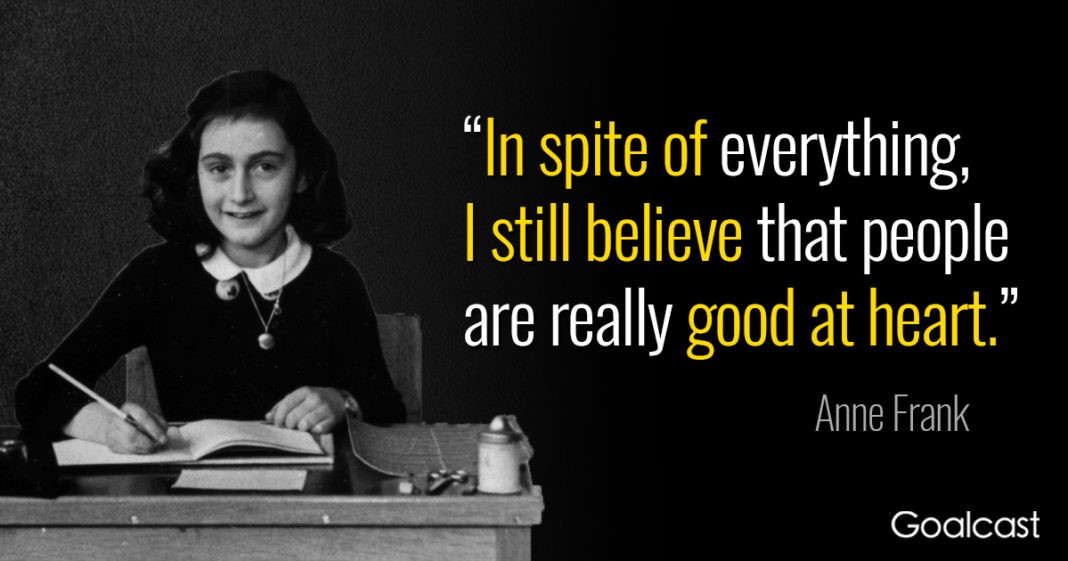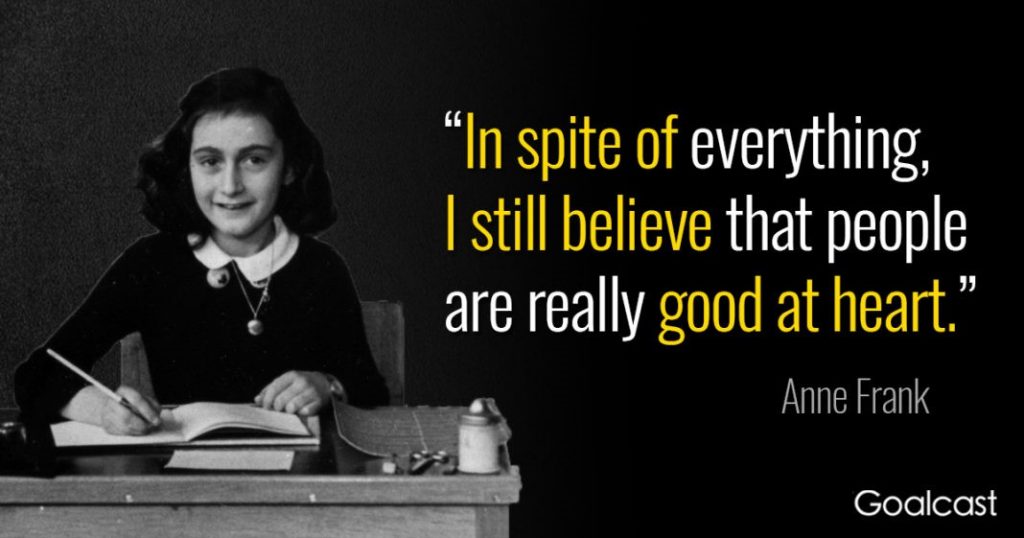 How wonderful to have such optimism during such a difficult and frightening time in her young life.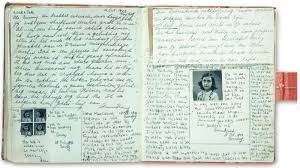 I read Anne's diary when I was given it as a little girl of 12 and have re-read it many times since over the years. Although there wasn't to be a happy ending for Anne and her family and friends, nevertheless she left us all a wonderful legacy – her diary. For over two years, Anne's diary became her closest friend and in it she poured her heart out addressing her thoughts to an imaginary friend called 'Kitty'. Anne was very mature for her age and her diary is full of her wonderful musings on life and the people who made up her small world. She wrote about the people sharing the annexe with her in a typical teenage style talking about longing for privacy, the arguments she had with her parents and the crush she had on Peter – just like any young girl today would in the same circumstances!
Anne was also a feminist! She wondered why women were not taken as seriously as their male counterparts (Isabelle Q – I thought you'd like this quotation!):
'Women should be respected as well! Generally speaking, men are held in great esteem in all parts of the world, so why shouldn't women have their share? Soldiers and war heroes are honoured and commemorated, explorers are granted immortal fame, martyrs are revered, but how many people look upon women too as soldiers?'
Obviously, with women's rights and equality laws, women today are respected – something I know that Anne would be very pleased to hear. Anyway, I just thought that you might like to hear a little about Anne Frank and, if you get the chance and haven't already done so, I'd really like you to read her wonderful diary in full – you really won't regret it.
My favourite quotation from Anne's diary before I move on has to be: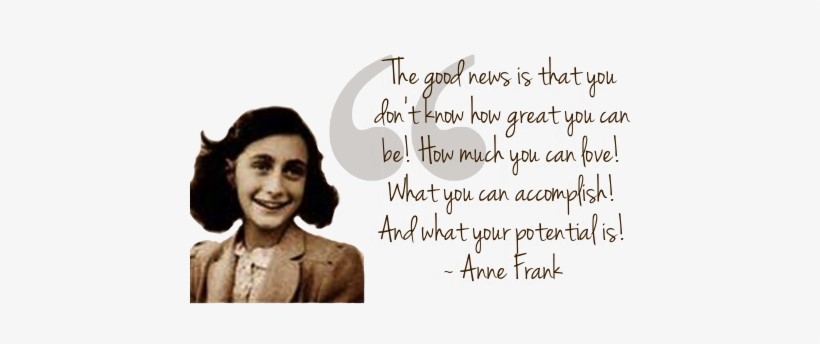 Something that I would like you all to remember!
Anne loved nature and that got me thinking about my lovely walks in Sutton Park during these months of lockdown with Mr Moore. Although the sun seems to have abandoned us for now and the days are so dark and wet, the woods are still beautiful and full of the promises of the summer to come. When I was a little girl, my friends and I spent most of the long days of the summer holidays running wild in the woods near our home in Northern Ireland. Those woods seemed magical to me as a child as there was always something new to discover there. We made dens, climbed trees got stung by nettles and chased by cows. There was no such thing in those days as health and safety and we took all sorts of risks that I certainly never let my own children take when I became a mum and wouldn't want you to take either! I remember one beautiful day when me and my best friend decided we'd have a ride on a donkey we happened to find in a nearby field. When I finally managed to get on the donkey's back, it shot off across a field full of brambles and threw me over a wall. I had to limp all the way home covered in thorns and bruises – but it was great fun nonetheless! I bet the donkey had a good laugh at my expense though!
I know I talk a lot about the importance of resilience, but I wanted to share Anne's story with you today to remind you how strong you young people can be when you put your minds to it. We are all going through a very difficult time at the moment, but things will get better and, before you know it, we'll be back to normal and back at school. Education is so very important and we are lucky in this country to have access to wonderful schools and universities. Malala Yousafzai, the young woman who was shot by the Taliban for demanding that girls be allowed to go to school, addressed the United Nations on her 16th birthday and delivered these powerful words about the importance of education and human rights:
So here I stand… one girl among many. I speak – not for myself, but for all girls and boys. I raise up my voice – not so that I can shout, but so that those without a voice can be heard. Those who have fought for their rights:
• Their right to live in peace.
• Their right to be treated with dignity.
• Their right to equality of opportunity.
• Their right to be educated.
She finished with this simple declaration: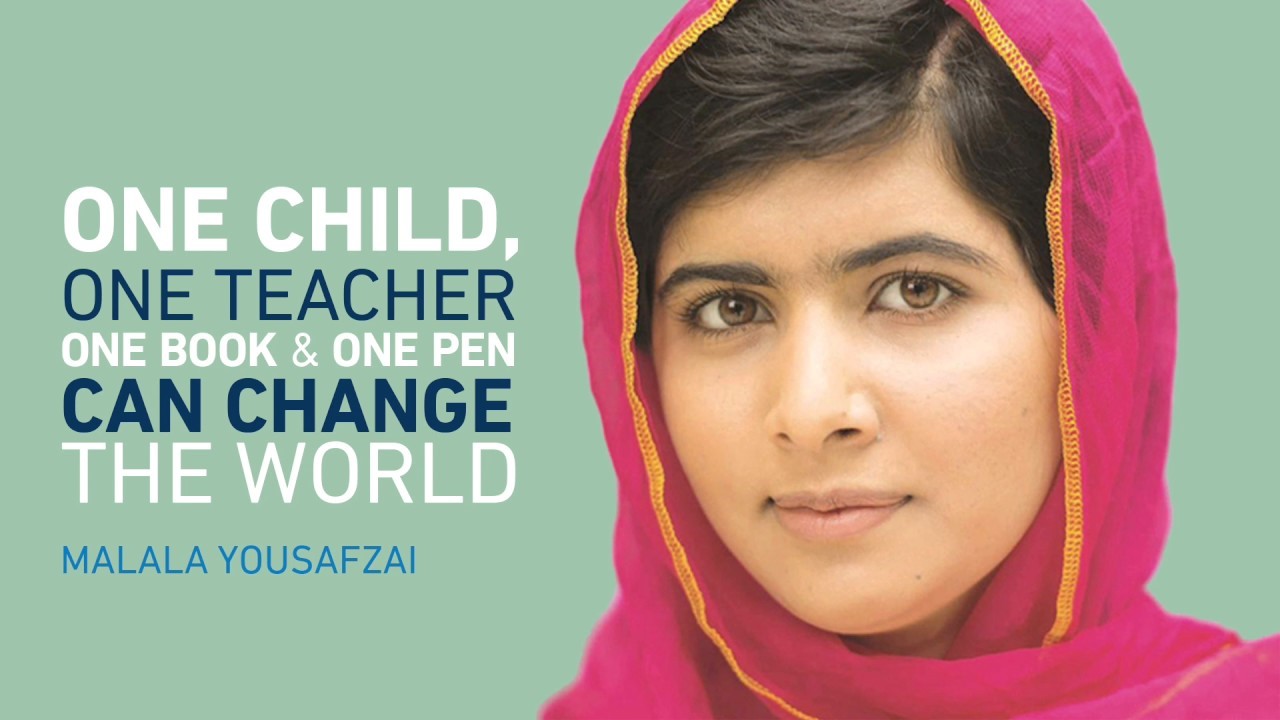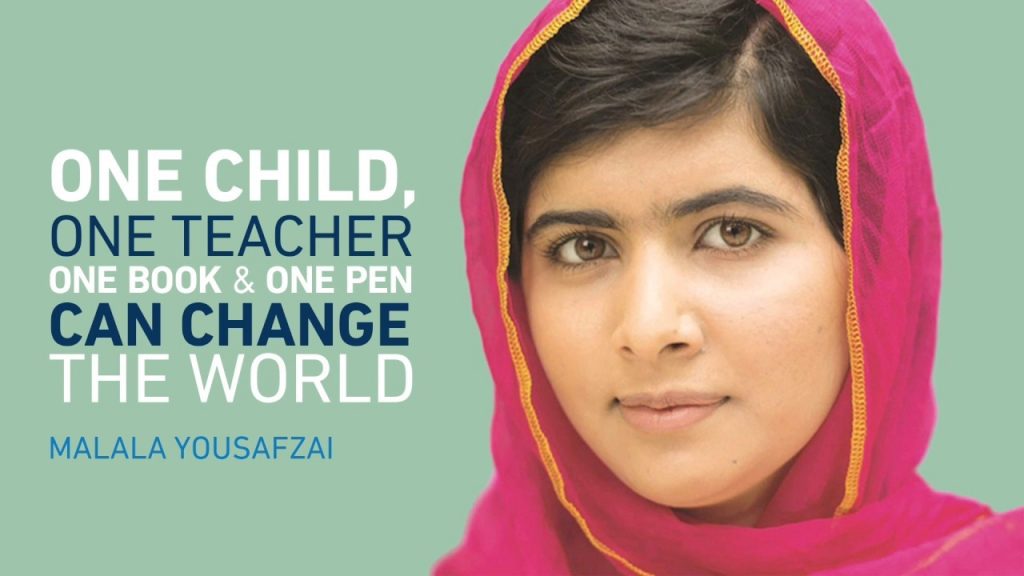 Finally, as always, I want you to remember that you are the young people of the future. You have a voice and the power to make this world a better place by being kind of heart and generous of spirit. Like Anne, Malala, Greta and all the famous and inspirational young people who have made a real difference to the world we live in, you can also challenge injustice and do your best to make the future brighter for everyone. Remember 'yours is the earth and everything that's in it'.
Before I forget – Happy birthday wishes go to Nellie Gwaza who turns sweet sixteen today! Happy birthday Nellie!
I'm finishing today with a quotation from my hero, Nelson Mandela (who read Anne Frank's diary during his time in prison on Robben Island and was inspired by her strength):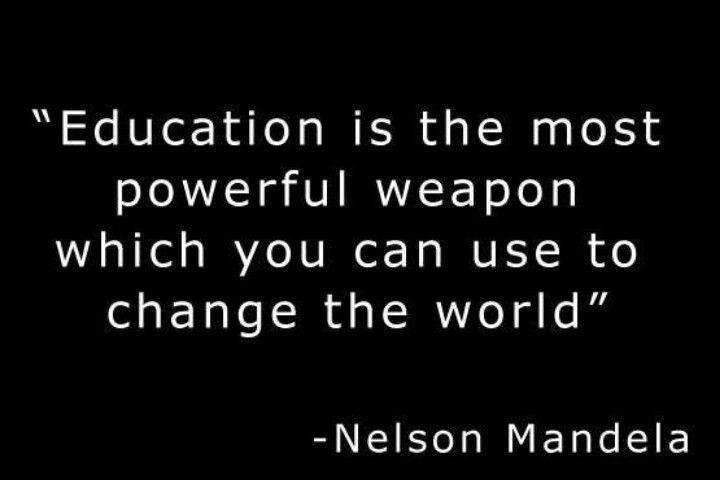 Be brave, be strong, but above all remember to be kind to yourselves and to others.
Love and best wishes – Mrs M  xx