Good afternoon children and young people – Happy Wednesday to you all!
I hope you're enjoying being back at School, but still finding the time to enjoy this lovely sunshine too.  I'm certainly enjoying keeping in touch with all your teachers and checking on how you are coping with your work.  I must say, I have been absolutely delighted to hear how hard you're all working – very well done!  However, if you are struggling or you need someone to talk to – just ask.  We are all here to support you if you need us. You can contact me on :
seniorhead@highclareschool.co.uk
I'm very proud to say that I have been getting to grips with all this new technology and now use Zoom for all my meetings with colleagues, family and friends.  I've been able to show off my tin whistle playing to friends and family – who seem to be impressed (maybe they're being kind I hear you say?), but I'm not sure the teachers would be so keen on hearing me play! A shout out to one young man who contacted me to say that he'd love to hear me play in assembly…. Watch this space!
Some of you have been in touch to let me know what new skills you are developing and I've really enjoyed getting your emails.  Please continue to contact me and send photos if you can as I really look forward to hearing from you. I'm happy to hear that a certain young man has been working hard on developing his Chess manoeuvres – Mr Ghag will have to watch out when you return to School – Well done!  I have also heard from another young lady who has been helping her elderly neighbours with their chores and shopping (with her mum of course)  – I'm very proud of you! I am also awarding House points and virtual chocolate to children who get in touch.
I really can't believe how wonderful the weather has been since lockdown! The sun seems to be shining every day and it's so wonderful to be able to go for very long walks in Sutton Park.  I've taken so many photos and Mr Moore and I even spotted (but not quick enough to photograph) an elusive Muntjac deer during our walk on Saturday!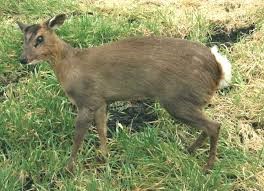 Here's a photo of one and a link to a short video which somebody quicker than me filmed of a Muntjac in our park:
So if you happen to be in Sutton Park, don't forget to bring your camera and see if you can get a photo (this can be the Mrs Moore photo challenge! – chocolate for the best photo once we return to school!)
So far I've had a few suggestions for lunch on the first day back, including a BBQ and a fast food themed lunch from someone (like me) who is missing Pizzas, curries and chips!  Actually, I'm not fond of pizzas, but exceptionally fond of fish and chips.  Like everyone else, I had to go without my usual Friday night treat of fish, chips and mushy peas for the past few weeks, but imagine my utter delight when on one of our walks in Sutton Park last week we met our local chip shop owner who let us into the secret that he was opening again on  Friday!  You can imagine how much I looked forward to and enjoyed my first fish and chips in ages – roll on next Friday!!
I am looking forward to our walk in Sutton Park again shortly – I really need to get as much exercise in as possible before my Friday night indulgence!  I have also been doing my yoga sessions (virtually of course) and doing my best to keep fit by trying to take part in Mr Linfield's and Joe Wicks' daily workouts, but find them a bit too challenging at times!  I hope you are taking advantage of them though – you're so much younger and fitter than I am – and exercise helps focus the mind too!
I hope that you are still managing to keep up with your reading during these long days of lockdown?  I'd love to hear about the books you're reading and receive any recommendations you might have for me or for each other.  I'm reading Hilary Mantel's 'The Mirror and the Light' the last in her trilogy of novels about the life and times of Thomas Cromwell who was one of the strongest and most powerful figures during the English Reformation (I'll be getting House points from Miss Watson for this!). He was Henry VIII's chief minister and was instrumental in the annulment of the marriage of Henry and Catherine of Aragon, which lead to Anne Boleyn becoming Queen (but not for long!).  He was the son of a Putney blacksmith who rose through the ranks to become one of the most powerful men in England.  It's an absolutely fascinating (if bloodthirsty) read and I am learning so much about the history of Tudor England.  It's not a suitable read for young people though, but if you are interested in History, I would highly recommended the following:
Here Lies Arthur by Philip Reeve – to do with intrigue in the Court of King Arthur
Hell and High Water by Tanya Landman – about a young man's determination to clear his father's name after he has been transported to the colonies
The Book Thief by Markus Zusak – one of my all-time favourites! It's about a young German girl during WW2 and has been made into a wonderful film too.
Chains by Laurie Halse Anderson – about a 13 year old black American slave fighting for her freedom
The Door in the Wall by Marguerite de Angeli – about a boy's struggles for survival in plague-ridden London during medieval times, and finally –
The Children of the New Forest by Frederick Maryat – about the fortunes of the Beverley children who are orphaned during the 1640s during the English Civil war – very exciting and one of my childhood favourites
They are all available on Kindle and very reasonably priced – so see if you can read at least one of them and let me know what you think.
I'm also attaching a Challenge_booklet full of fun activities for you to have a go at (once your lessons are finished and you've helped with the housework of course!). It's really aimed at U3/L4 pupils but older children could use it with younger brothers and sisters (this will earn you brownie points from mum and dad).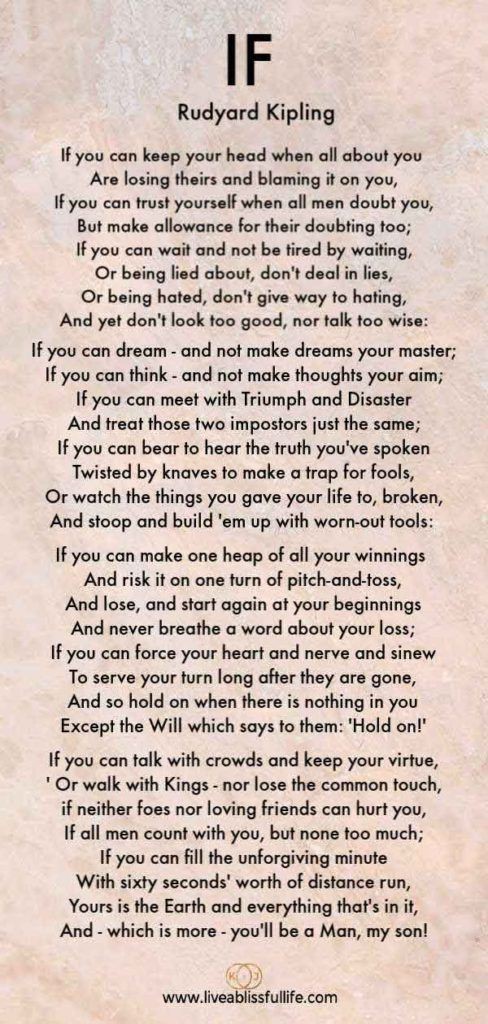 Finally, my poem for the day is: 'If' by Rudyard Kipling (My U6 will be able to tell you all about Mr Kipling as they are studying a play called 'My Boy Jack' which is based on Kipling's life.  You may know that Kipling wrote The Jungle Book too.   His only son, Jack, had very poor eyesight, but Kipling used his literary fame and influence to get him enlisted in the Irish Guards as an officer.  Unfortunately, Jack was killed during the battle of Loos in 1915 shortly before his 18th birthday.  Kipling spent the rest of his life mourning his son's death and this poem was written for Jack in happier times:  I'm dedicating it to all of you as the message in the poem is very much geared to young people and what can be achieved if you have the right mindset and determination to believe in yourselves:
Stay safe, look after yourselves and each other, look after mum and dad and don't forget to tidy your room and fill the dishwasher now and again.
Finally, don't forget how special, strong and brave you all are and how much we all miss you.
Love and best wishes,
Mrs M