We are very excited to be starting a new club at Highclare Senior School.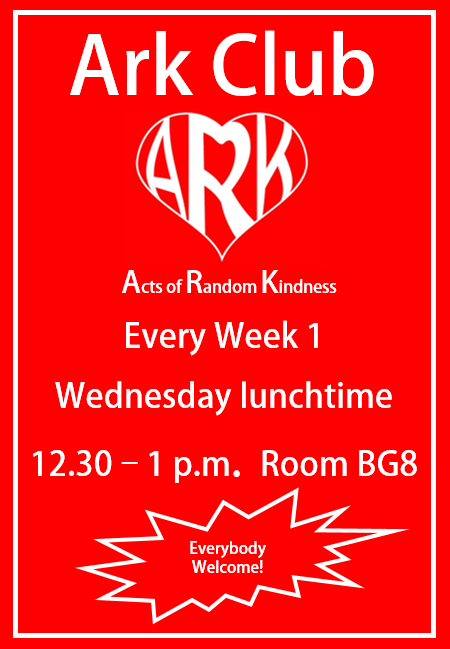 'Ark Club' will meet every two weeks and has its inaugural meeting on Wednesday 11 March from 12.30 until 1 p.m.
'Ark' stands for 'Acts of Random Kindness'. Some of the aims of Ark Club will include encouraging kindness at all times, organising special events to help others,  or saying thank you to people that deserve recognition.
A special heart shaped logo for the club has been designed by Mr Sneary, and we will also be looking to appoint some selected students as 'Ark Ambassadors'. These students will be responsible for spreading the message of kindness, and showing that they can commit to giving up some of their time to putting other people first.
Watch this space for more exciting news from the Ark Club!