Highclare sports department introduced Basketball into lessons during the Autumn term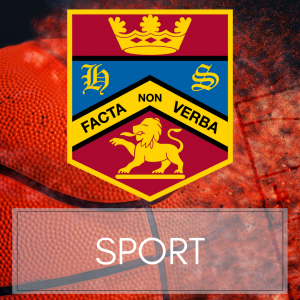 and after just a half term of playing in lessons plus Friday lunchtime, it was time for the first league fixture – away verses Priory School.
The Highclare team started strong with point-guard, Allen S linking up with centre, Tariq A, on five occasions to make the score 0-10. By the end of the first quarter it was 1-13 to the away side. With five different players on the court, Highclare continued to score in the second quarter to extend their lead to 1-17 at half time. The second half was a similar story – Highclare looked extremely organised in defence and attack and their work rate and teamwork was outstanding, with nearly all players contributing a basketball to the final score, including some excellent drives by Salif K and three-point shots by Zain B and Nathan M.
Final score: Priory School 6 Highclare School 39
A fantastic start, now the hard work begins.