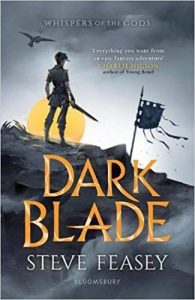 If you are a fan of Rick Riordan, you will enjoy this first book in the series about a whole new world of dark magic, mysterious gods and brave heroes. Lann must wield the Dreadblade, an ancient sword forged to defeat terrible monsters.
Across the mountains a King has been murdered. Only his daughter, Astrid, can uncover her father's killer before her brother is framed for the crime.
Evil is stirring. Lann and Astrid are the kingdom's last defence. Together, they must face the greatest darkness their world has ever known.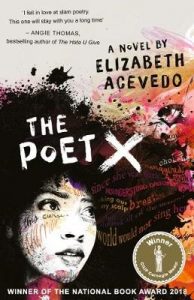 Xiomara has always kept her words to herself. When it comes to standing her ground in her Harlem neighbourhood, she lets her fists do the talking. But Xiomara has secrets – her feelings for a boy in her biology class, and the notebook full of poems that she keeps under her bed. And a slam poetry club that will pull those secrets into the spotlight.
A novel about finding your voice and standing up for what you believe in, dealing with issues of race, feminism and faith.