Senior School pupils recently learnt of Head of Information Technology & Computing, Mr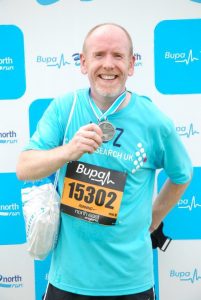 Snearys' love of running.
Linking to 'Challenge yourself every day' from the Highclare Take Charge initiative, Mr Sneary spoke about how by August 2015 he had taken part and completed an amazing 4 marathons and 6 half marathons, running for various charities.
This weekend Mr Sneary is running the Great Birmingham Run in support of Macmillan Cancer Support ,  his first half marathon since 2015, Good Luck Mr Sneary and all those taking part at the weekend!