During February preparatory school pupils took part in an enjoyable week of activities as part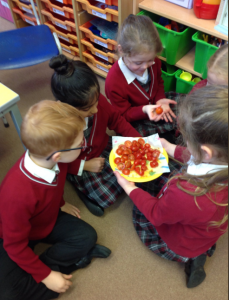 of a new initiative launched, Well-Being Week.  With a themed activity taking pace at the beginning and end of each day both pupils and staff enjoyed the opportunity to raise awareness of the importance of well-being.
Over the week pupils enjoyed a variety of activities including:
mindfulness techniques for all ages,
Turn It Off Tuesday, where pupils were encouraged to take a break from all things digital,
Discussions about online safety and
Opportunities for children to try different healthy snacks.
To end the week pupils, joined by Dr Luker, took part in a wake up shake up activity as part of Fitness Friday. J6 pupils then took the opportunity to run a mile during the school day, something they have now asked to do every Friday!
Thank you to all involved in making Well-Being week such a success and we look forward to the next event.