Highclare Senior School warmly welcomed Elevate Education back into School recently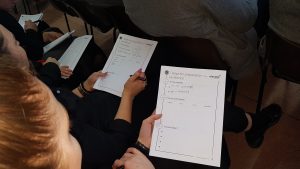 where they delivered a stimulating seminar on Acing Exams.
'Ace Your Exams' addresses tangible exam based skills that students can use to direct all of the hard work that they've put in throughout the year into results during exam time.
During the seminar pupils touched on three main topics.
Building on past performance: How to break down past mock exams and work out areas of weakness.
Exam preparation: Pupils leave the seminar knowing what type of work they need to do and when they need to do it across their revision period.
Exam room technique: Techniques for managing stress, how to create succinct answers to questions and advice on the allocation of time to questions based on marks indicated.
Pupils were engaged with our speaker Alex whose confidence and enthusiasm captured pupils' attention and we look forward to seeing some of the techniques learnt in action.