We are excited to announce the launch of a new business networking event, The Highclare Business Network, taking place on Tuesday 16th October 2018 at 7.30 pm – 9.00 pm.
We extend a warm invitation to all Highclare parents to come and join fellow professionals at Highclare Senior School for an audience with special guests, Paul Faulkner (Chief Executive of Greater Birmingham Chamber of Commerce) and Douglas Wright (CEO, Wright Restaurants T/A McDonald's) during what will be the first of a series of events for our business community.
Highclare Headmaster Dr Richard Luker said: "I am really excited to be launching this initiative on behalf of Highclare School to help bring together the Birmingham and surrounding area business community.  It is an honour and a pleasure to be working with Paul Faulkner and Douglas Wright and I am grateful for the time they have taken out of their busy schedules to support what I hope will be the first of a series of events."
Mr Faulkner took over as boss of the Chambers of Commerce in June 2015, having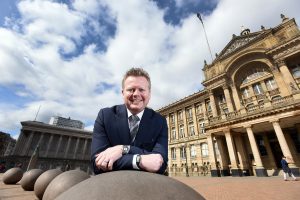 previously been chief executive of Aston Villa and Nottingham Forest football clubs.A history graduate from Cambridge University, he is also an associate non-executive director of Birmingham Children's Hospital, a trustee of Cure Leukaemia, vice chair of Town Hall Symphony Hall and chairman of Sport Birmingham.
He said: "Business and education are two key pillars of the local community so initiatives like the Highclare Business Network are a great way of bringing the two together. I'm very much looking forward to taking part in the first event and I'm sure this new business network will prove to be successful and rewarding for both Highclare and members of the wider business community."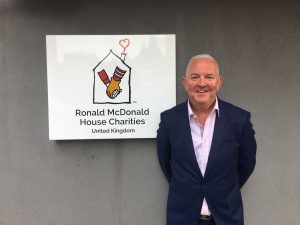 Mr Wright is the boss of Wright Restaurants (T/A McDonald's) and owns 17 McDonald's restaurants across the region.  He is also chairman of the board of directors at Ronald McDonald House Birmingham, which provides a home from home for families with children under the care of the nearby Birmingham Children's Hospital.
He said: "I'm delighted to work with Highclare to help them launch this great new networking initiative. It should be very useful to help identify all the great businesses that parents run and be a catalyst in linking up people. I look forward to speaking at the event and talking about my own business and the current trading issues."
There is no charge for this event but any funds raised will be donated to the Buddy Bag Foundation charity.
Places are limited and we expect interest to be high, to register your place at this event, please email headsecretary@highclareschool.co.uk