Golf playing pupils, parents and family members are warmly invited to play in the 2018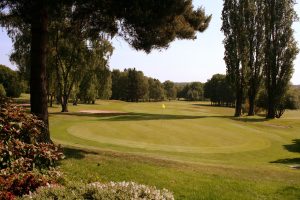 Headmaster's Golf Challenge. Commencing at 4.30 pm on Monday 11th June at Walmley Golf Club, it will be a nine-hole, Texas Scramble competition followed by a sandwiches and chips supper and the awarding of prizes in the club house.
All golfers welcome. £5 per person entry fee.   A big thank you to Walmley Golf Club for their generosity in allowing us to host this event for a third time.
Please contact  the Headmaster in order to register your interest in playing through the school in the usual way.
We very much look forward to welcoming you to what will be an enjoyable and relaxing event.