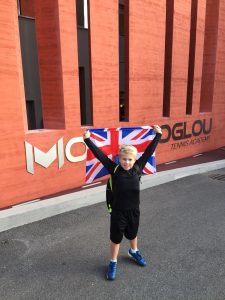 We love to celebrate our pupils achievements  at Highclare School and we are always so proud to hear about what our pupils can accomplish.
Last week Edward Morrison J5,  took part in his first international tennis tournament in France! Following a summer of Tennis competitions representing Warwickshire along with just 4 other boys, Edward and his family travelled to the Mouratoglou Tennis Academy, France.
During the tournament Edward played a number of games, competing against representatives from all over the word, including boys from Luxembourg, Kazakhstan, Sweden and France.
Edward played extremely well – he even managed to break the tournament record of the highest rally during a set point, the rally reached 211 shots, Ed won the point to take the first set!
He really was a little superstar.
We  are so excited to see where Ed's talent will take him in the future!