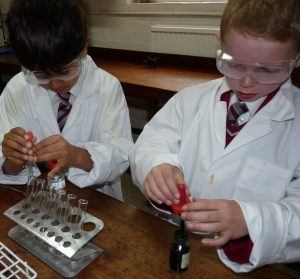 Our J4 pupils from Highclare Junior School attended a wonderful 'Experience Day' on Monday 12th June at Highclare Senior School.   The day was organised as part of the awareness programme offered to  Highclare Junior pupils in plenty of time prior to their move to Senior Schools.   Staff and pupils aimed  to give them every opportunity to become familiar  with the Senior School environment.   Mrs Moore, Head of Highclare Senior School,  welcomed the children in the morning and they had the pleasure of seeing and feeling  what life in the Senior School is like.  The pupils enjoyed taster lessons in Drama, delivered by Mrs Sharman-Everton; Science delivered by Mrs Trotter and Food and Nutrition delivered by Mrs Cobbold.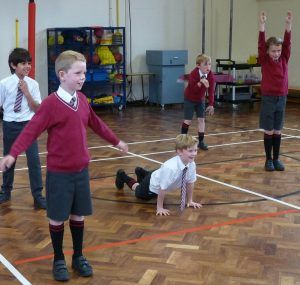 After an exciting morning, pupils and their teachers enjoyed a yummy hot dog lunch followed by Chef's wonderful chocolate brownies!
Everyone is looking forward to seeing J4 in Senior School again soon.