Children from Pre-School 2 at Highclare Junior School in Sutton Coldfield went to Kingsbury Water Park in North Warwickshire, so they could explore pond life!
Their exciting day started with a coach journey, with packed lunch in hand, and many plans for their 'Pond Dipping' activity.
The first part of the day was enjoyed playing a game – looking for caterpillars to help the baby thrush, a great activity set up by the park rangers to learn about baby birds (Pieces of coloured wool were scattered around the area and the children had to hunt for them so they could feed the baby thrush these 'colourful caterpillars', and place them on the baby thrush velcro board.)
After the game it was off to the pond-dipping platforms at last ! With the help of a grown-up, everyone used fishing nets, spy-glasses and plastic spoons to sift through 'the catch' and search for mini-beasts, identifying them using the chart kindly supplied by the rangers.  Some found beetles, others found tiny fish and snails were an absolute favourite.
During the search some ducks and their tiny ducklings were found swimming amongst the reeds which was a lovely surprise.
It was a wonderful day and fun at Kingsbury Water Park, with lots of memories and stories to remember and experiences to talk about at school.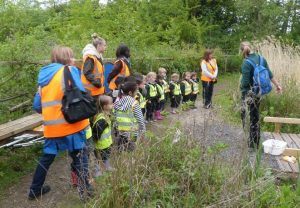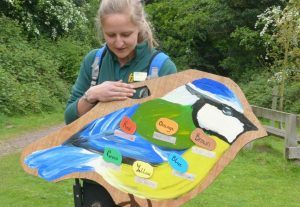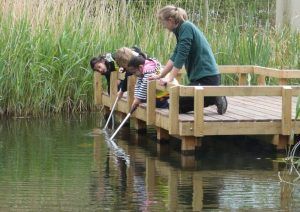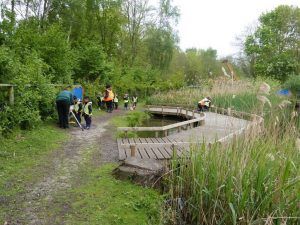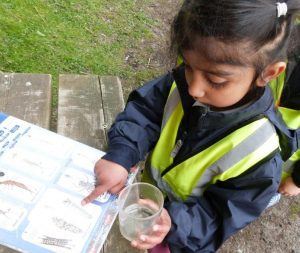 Highclare School is an Independent Day School for boys and girls aged 15 months to 18 years. It is based on 3 separate sites within Sutton Coldfield and Erdington in the West Midlands.