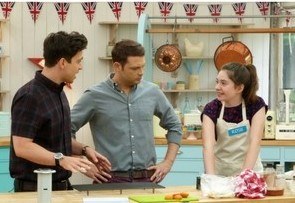 Congratulations to Rosie Deacon in J6 who has taken part in the Junior Bake Off heats on CBBC.
She enjoyed meeting last year's Great British Bake Off winner Nadiya Hussain in 'the tent,' and said that she is as nice in real life as she is on TV. Rosie baked for her and fellow judge Allegra McEvedy in the show which is hosted by Sam Nixon and Mark Rhodes.
We are all very proud of Rosie so to celebrate her success J6 hosted afternoon tea in her honour whilst watching her TV debut.